Hello Everyone,
In this article, I will discuss the step-by-step procedure for updating the SIN number while sitting at home. You do not need to go anywhere while updating for SIN number. All you need is,
Go to https://www.canada.ca/en/employment-social-development/services/sin/apply.html
Before jumping to the actual steps of updating the SIN number. Let me explain to you the mandatory documents needed for the process.
Primary document– A scanned copy of the original valid work permit, or study permit.
Secondary document– Passport or Driver's license.
Proof of address– a document issued by the government, landlord, employer, and other organizations confirming that you reside in Canada.
Supporting document– Any document that supports your application.
Note: There is no fee to apply SIN number.
Once you open that link, they will ask you 3 following questions: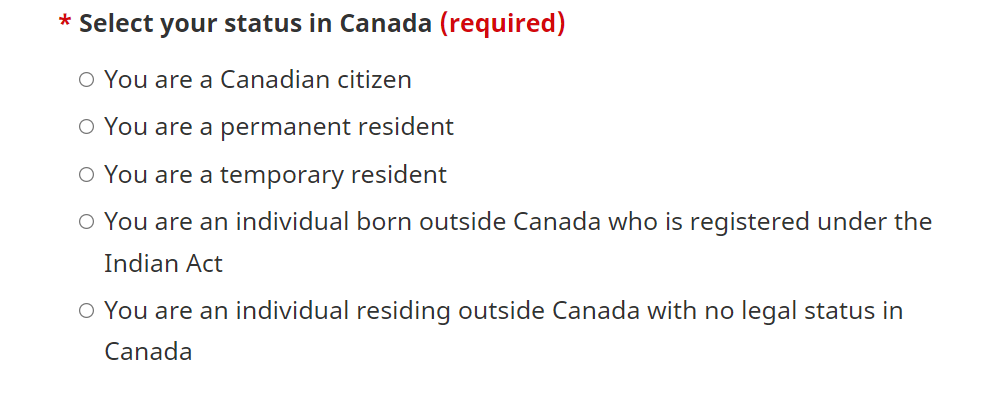 You can choose the following answers to the above-mentioned questions.
You are applying for yourself.
You are a temporary resident.
Online.
Then Click on the Green button to Apply online. it will redirect you to the general information page where you have to enter your name information according to your passport, birthplace and other important information like gender, date of birth and your current status in Canada. you have 45 minutes to fill in all the information otherwise the page will disappear.
Once you click next, it will ask for your mailing and resident address. Double-check the resident's address with your primary document because you have to submit the proof of address.

if you are applying for a SIN number update after the completion of your studies, then wait for your work permit. Here, a work permit is considered as a primary document.
Similarly, upload the secondary document. you can submit your Driver's license as a secondary document. if you have any additional information, you can add that to the supporting documents section.
On the next page, parent information is required. Fill out the name of your parents with the exact spellings written on your passport. Then at the very last step, Choose the language of correspondence and add the email ID where you want to receive the notifications once your application is submitted. Then Press "Submit".
After that, you will receive your updated SIN number within a few days by your mailing address.